You can configure the top-level navigation for learners accessing your university via a Desktop or Tablet (Mobile navigation is configured separately). 

As you add links, the Menu Preview Area will show you how the navigation menu will look for your learners.

NOTE: You can use the "click and drag" bars to the left of the menu items to rearrange the order of display on the menu or create a nested (drop down) experience. (See the Courses menu item in the following example screenshot.)
To create your navigation menu

1. Click the Add Link button
2. Enter the following information for the navigational menu item:
a. Target: Open in New tab/Window or open in Current Tab/Window
b. Link Name: Name of the menu item to be displayed to learners
c. Link to: What area of the university or external URL the menu item opens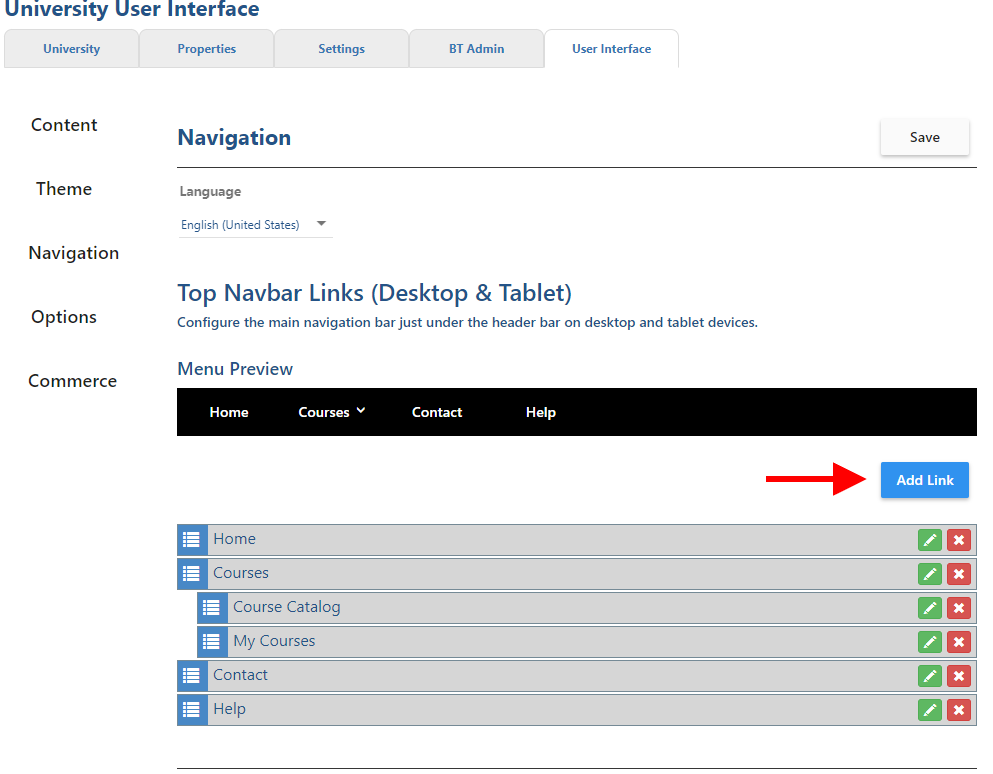 Navigation-Bottom Navbar Links (Smartphones)

The first three items for mobile navigation of your university may be selected from the links available. "Search and "More" are required. All links not selected as one of the first three will be automatically included in the "More" section. 





Navigation- Footer Content


You can select optional social links, such as Facebook, to be included in the footer of your university, by selecting the various links and then entering the appropriate URL for your page or account.