This is where you would customize the theme settings for your UI.
Set the default font type
Upload the logo that will display in the upper left header (PNG, JPG, or GIF image, max 320x150 px)
Upload the favicon image that will display on the window tab (.ico bitmap image, 16x16 px)
Upload the header background image that will display across the top of the university (behind the logo) (PNG, JPG, or GIF image, 1200 px wide, minimum 100 px tall)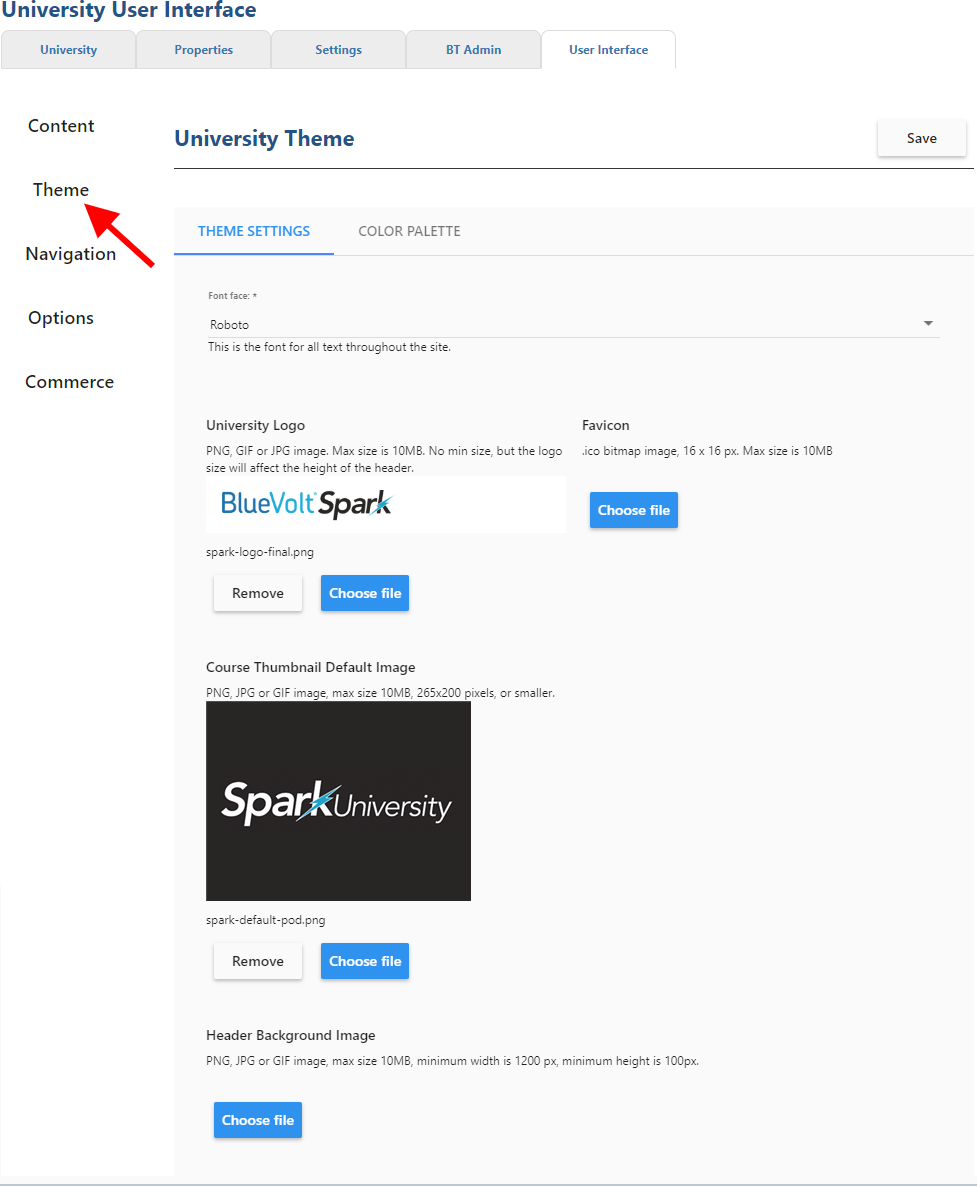 Color Palette Tab


The color palette section of the Theme editor enables you to configure the default colors for many areas of your university. For each area, you can set the color in one of two ways:
Enter the Hex color code (e.g. #000 for black)
Click the circle icon next to the Hex code field and select your color from the color picker
NOTE: as you select colors, the preview area on the right will display the colors selected.